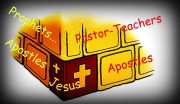 Cornerstone Christian Fellowship
Cincinnati, OH 45223
Phone:
513-276-5871
Email:
aol.com@sonhyd
Sunday School: 10:00a.m. - 10:45 am led by Deacon Andre' Sparks
Sunday Worship Services: 11:00a.m. - 12:30p.m. led by Pastor Sunny Hyde
Pastor's Office Hours: Please call (513) 276-5871 to schedule an appointment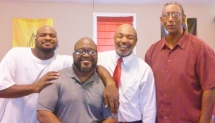 About Our Church
Cornerstone Christian Fellowship
Church Motto: "It's not about religion, it's about relationship"
Vision: Our vision is to see people saved, healed, set free, discipled, equipped, empowered, and serving.
Mission: "Our mission is to encourage, strengthen and equip our community through the Word of God and to become actively involved in leading people into a growing relationship with Jesus Christ who is the Chief Cornerstone."
Purpose: Cornerstone Christian Fellowship is a purpose-driven fellowship. Everything we do emerges from the following five major goals:
Exalting God's Presence – Worship

Embracing God's Family – Fellowship

Equipping God's People – Training/Teaching

Expressing God's Love – Ministry/Communion

Evangelizing in God's World – Missions, Evangelism, Church Planting
Church History
Cornerstone's Covenantal Scripture: Eph. 2: 19-20 Consequently, you are no longer foreigners and aliens, but fellow citizens with God's people and members of God's household, built on the foundation of the apostles and prophets, with Christ Jesus himself as the chief Cornerstone. (NIV)
Cornerstone's Church History: Pastor Sunny Hyde heard the call to become a pastor in January 2012. During that time, Cornerstone Christian Fellowship was conceived merely as a "thought". Upon discussion with his wife, she continued in prayer, and came up with the name Koinoinia Christian Fellowship.
Evangelist Dr. Kellie mentioned the name in December 2012 as a name for the prospective church upon God's blessings. Pastor Hyde liked the word "Cornerstone" instead so he decided to combine their thoughts and they agreed to give her the name Cornerstone Christian Fellowship on September 9, 2013. Cornerstone was birthed 3 weeks later on September 30, 2013. The church colors are red for the Blood of Jesus. and sandstone for the ground Jesus walked on to His crucifixtion.
Cornerstone's church dedication and ceremony to consecrate and give back to God was on December 28, 2013. Cornerstone held its first worship service on Sunday, January 12, 2014 at 11a.m. which is designated as the Baptism of the Lord Jesus Christ per the Christian calendar. Praise Jehovah for His bestowed blessings!!
WE BELIEVE:
WE BELIEVE that the Bible is the inspired word of God
WE BELIEVE in one God eternally existing in three persons; the Father, Son, and Holy Ghost.
WE BELIEVE that Jesus Christ is the only begotten Son of the Father, conceived of the Holy Ghost, and born of the Virgin Mary. That Jesus was crucified, buried, and raised from the dead. That He ascended to heaven and is today at the right hand of the Father as the Intercessor.
WE BELIEVE that all have sinned and come short of the glory of God and that repentance is commanded of God for all and necessary for forgiveness of sins.
WE BELIEVE that justification, regeneration, and the new birth are brought on by faith in the blood of Jesus Christ.
WE BELIEVE in sanctification through faith in the blood of Jesus Christ; through the Word, and by the Holy Ghost.
WE BELIEVE THAT Holiness is to be God's standard of living for His people.
WE BELIEVE in the baptism of the Holy Ghost subsequent to a clean heart.
WE BELIEVE in speaking with other tongues as the Spirit gives utterance and that it is the initial evidence of the baptism of the Holy Ghost.
WE BELIEVE in water baptism by immersion, and baptized in the name of the Father, and of the Son, and of the Holy Ghost.
WE BELIEVE in divine healing.
WE BELIEVE in the Lord's Supper.
WE BELIEVE in second coming of Jesus Christ.
---